Expect durable results: transformed children and adults
Get ready for some  consistent, gradual and sustainable changes in your child's life, which in turn will have a positive impact on your own life, your family well-being and overall parenting experience. What parents often describe as "problems" tend to be the"symptoms" of a situation out of balance. Isabelle's  work  involves the finding out of what causes of the troublesome situation then, in collaboration with the parents, the building up of new parenting dynamics and as a result, the resolution of sleep issues.
"James is 20 months now. It has been one year exactly since we worked together. Today at lunchtime after his story, James stood up, picked up his comforter and walked over to the cot. I picked him up and lifted him in. He laid himself down, curled up and I tucked him in. I said "sleepy time", turned off the light and walked out. We will get two and a half to three hours of nap now. Heaven. Everyone is happy and well rested. We talk about you to everyone still and how grateful we are to have got his sleep sorted."
To prevent issues: Expect between 1 and 2 consultations
As sleep related behaviours start to slip away, you might wish to acquire as much information as possible related to good sleeping habits. One or two sessions should be enough to sent you on the right path before the odd unpredictable behaviour develops into a crisis. Such consultations are all about understanding how sleep works, what it takes to be a good sleeper, and how to support a strong and predictable sleep hygiene depending on the physiological, neurological and cognitive development levels of your child.

To resolve a crisis: Expect between 4 and 6 consultations
 Four is the number of consultations that are  usually needed to get a child's sleep back on track and the parents in a state of confidence  and readiness to fly solo. The consultations are separated by one or two weeks depending on the age of the child and the level of  crisis which  Isabelle will be able to gauge during the introductory call. On occasions, some parents will only need three consultations or even two, and equally some will need a little extra support. It depends on a variety of factors related to the physical and emotional abilities of parents and children, family dynamics and personality traits. The consultations are a mixture of knowledge transfer, trouble shooting explanations with a continuous revaluation of the  progress and limitations of the sleeper's skills. The consultations are spread further apart as the support process unfolds. Access to Isabelle's story and view on supporting children's sleep

Expect guidance in line with your values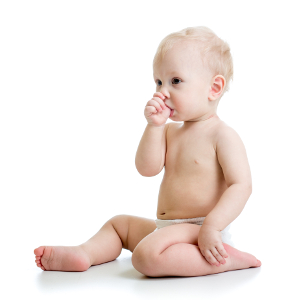 HE SLEEPS!!!! The last 3 night Ru has slept through the night, the whole night!! I'm so grateful for all that you've done and particularly for how you've worked with the kind of parent/person that I am and have taken it very gently accordingly. The process has made me take a look at my parenting and keep it in review. It feels like a miracle but I know that it's in fact down to all that you've taught us and all your patience. With all our thanks (and admiration!) again
Isabelle Edmondson will spend a considerable amount of time to learn about your story, understand your values, cultural heritage and emotional load.  She will thoroughly integrate them when providing plans and homework.
Expect the support of a consultant, not a coach
A consultant is an expert in the subject matter. A client relies upon a consultant to analyse a situation, understand the problem, then present an expert opinion and provide a solution. A consultant needs to be respectful and directive at the same time.
A coach engages with clients in a thought-provoking and creative process that inspires them to maximize their potential. A coach is not necessarily an expert in the subject matter covered.
Although you will find Isabelle has a high level of empathy and coaching skills, the nature of Good Sleepers' services is a consultancy. Isabelle Edmondson's field of expertise is the resolution of sleep difficulties linked to behaviour and parenting challenges. Isabelle is regularly supported by a range of professionals when the need to analyse specific situations arises. Amongst them are a midwife, a child and adolescent psychologist, a communication coach, mediator, and transactional analyst.
To rectify a crisis situation, expect a trouble shooting process:
Expect a constant flow of questions to help identify amongst others the context of the situation, the difficulties at hand, the problem(s) to be solved , the parents and childrens' natures, strengths and limitations, the family dynamics, the parental attachment styles etc.
Expect a series of explanations (related to the context of the situation) to help the parents understand : where their child stands in terms of development – what affects their child sleep – what their child can and can't do – What the problems are and how to fix them, etc.
Expect homework! Whatever the stage of the process. You will  be given homework-like tasks to be implemented after your consultation. They will be practical and accessible, tailored to your child's needs and development . Sometimes and especially for toddlers, school children and teenagers, the tasks will seem unrelated to sleep but they will serve a purpose of parenting foundation vital to the achievement of a good sleeping habits.
Expect to be stepping out of your comfort zone, a fraction at a time.
There is always some comfort in the stability of a situation, however bad it is. Change means stepping out of that comfort zone. The fear of change is something very real and it affects even the strongest of characters. Isabelle's job is to help you identify what changes need to be made in your and your child's life, and help you implement them in safety (emotional and physical) without loosing your values, your identity or your beliefs.
Expect simplicity in pricing
Making the decision to transform your family's life is difficult enough without having to agonise over what support package to choose. Isabelle does not work with packages but with a series of regular consultations  to provide consistency.  The consultations are one or two weeks apart to start with, then further apart as times goes by) Each consultation is invoiced separately at the time of the consultation. Access to price list

Good Sleepers core values, explained